2020 Quality Compounding Summit November 6-7, 2020
Join us Online!

Virtual Livestreaming (learn more)
Earn up to 9.0 hours of CE during this intensive focus on quality issues for sterile and non-sterile compounding pharmacists, owners, pharmacy technicians, and leaders within the compounding industry • Networking Online • From the comfort of your home or office
As the USP 795, and USP 797 "expert" within my Hospital system I knew that I needed to search for updated information about USP changes, and attain a deeper understanding of the USP chapters and regulations. The Quality Compounding Summit provided me with new insight and better understanding of specific topics, as well with mentors and colleagues, who I am still in communication with, who provide phenomenal advice for challenges that my Hospital system is facing.
The conference organizers assembled a group of experts and made them available for questions that we are struggling to answer in our practice!
The greatest strength of the conference was the diversity of backgrounds of the speakers and their various expertise. The panel was great to hear some differing interpretations of current compounding hot topics.
All the CE topics were relevant to compounding today. It was nice to be able to attend a conference where it is not vendor specific and most topics did not specify vendor specific API and ingredients.
Really great topics were covered that were applicable to current regulations.
Lots of great info on compliance, which is so needed right now in this industry.
A great selection of speakers/experts. Intelligent and engaging.
Getting like minded compounders in one room to talk about issues.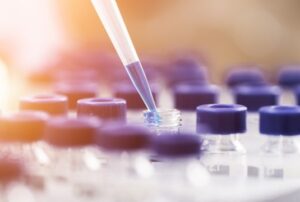 Quality. Verification. Trust.
Quality is a critical ingredient of the medications you compound and the procedures you and your staff follow every day. Quality means that:
Pharmacists can verify that the medications they provide are potent, valid, correct, stable, and sterile.
Doctors and patients can trust that you stand behind every prescription you fill.
As a compounding pharmacist, you know that quality elevates excellence — and protects healthcare organizations and patients worldwide.
Quality Compounding Summit
The Quality Compounding Summit, presented by ARL Bio Pharma and the American College of Apothecaries, brings together national speakers for a two-day intensive focus on quality issues for sterile and non-sterile compounding pharmacies.
The Topics You Need
Hear industry leaders from across the country speak on key topics selected to build your pharmacy's success, including best practices, safety, facility design, and regulatory issues.
For assistance with conference or exhibitor inquiries, please contact info@qcsummitrx.org.